ESR 11
Name: Aina Kehinde Oluwasegun
Host Organisation: Jena University Hospital
Project Title: Establishment of a liver zonation and infection model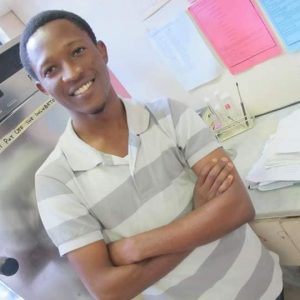 To establish bioengineered hiPSC derived human liver-on-chip models;
To develop a microfluidic platform with non-invasive sensor readout technologies for metabolic analysis of liver function;
To establish metabolic patterning of hepatocytes and non-parenchymal cells as complex in vitro model for drug testing and disease modeling.
To form multi systems by integrating the WAT model with the Liver on chip.
Universite du Luxembourg, Luxembourg for 2 months;
Technical University Graz, Austria for 2 months;
Boehringer Ingelheim Pharma GmbH & Co. KG
Kenny is a PhD student and holds a B.Sc. in Microbiology and M.Sc. in Medical Microbiology and Parasitology. He is Early Stage Researcher in the Innovative Training Network EUROoC and develops a hiPSC based liver-on-chip model. His work focuses on metabolic pattern of liver zonation and disease mechanisms of non-alcoholic steatohepatitis.
Research interests: hiPSC hepatocyte biology, NASH, Gut-liver axis