ESR 3
Name: Ulgu Arslan
Host Organisation: Leiden University Medical Center (LUMC), The Netherlands
Project Title: Development of a microphysiological system that integrates and differentiates tissue-specific ECs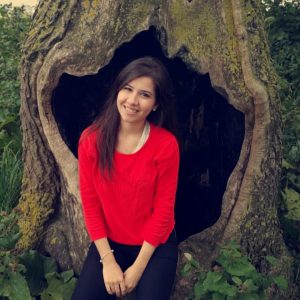 As part of the International Training Network (ITN), this project aims to develop a representative heart-on-chip system in order to study how native microenvironment and different cellular compositions regulate the tissue functionality.
Main objectives of the project are:
Using robust differentiation protocols, human-induced pluripotent stem cells (hiPSC) will be differentiated into distinct types of cardiac cells.
Cardiac specific cell populations will be combined in a synthetic hydrogel-based chip to allow the molecular mimicry of native microenvironment and the formation of 3-dimensional (3D) micro heart tissue.
Developed read out systems will be used to determine functional characteristics of the established 3D heart-on-chip (e.g. contraction), and physiological effects of the created microenvironment (e.g. tissue maturation).
As part of this ITN project, the following secondments are planned:
Miltenyi Biotec GmbH, Germany for 2 months;
Fraunhofer IGB, Germany for 2 months;
Ecole Polytechnique Federale de Lausanne, Switzerland for 2 months;
University of Twente, The Netherlands for 2 months
Ulgu Arslan is currently a PhD fellow at the department of Anatomy and Embryology at Leiden University Medical Centre in the Netherlands. She works under the supervision of Prof. Dr. Christine L. Mummery and Dr. Valeria Orlova. Prior to her appointment as a PhD student, Ulgu graduated from Bilkent University with a Bachelor degree in Molecular Biology and Genetics. During her bachelor studies, Ulgu got involved in several research groups at the Erasmus University Medical Centre in Rotterdam and Bilkent University in Ankara and worked on genetic studies of different movement disorders. After obtaining her Bachelor of Science degree in 2017, she moved to Antwerp to continue her academic career with a Master degree in Biomedical Science with a specialization in Neuroscience. Here, she worked on a project to model epilepsy using 2D hiPSC-derived neurons and 3D hiPSC-derived forebrain organoids. Ulgu successfully completed her Master of Science degree in 2019.