ESR 8
Name: Gabriel Werr
Host Organisation: Uppsala University, Sweden
Project Title: Acoustic trapping as a tool for bead-based assays in organ-on-chip systems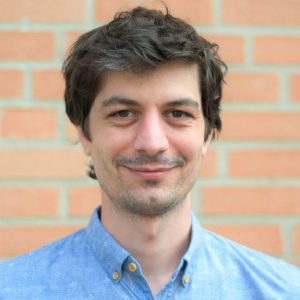 We will develop a microfluidic manipulation method to introduce, incubate, elute and analyse microbeads for cytokine detection in low volumes.
The main working tasks of the subproject are to:
develop a bead manipulation unit based on acoustic trapping;
integrate the bead manipulations method with organ models developed by other project partners;
perform and characterise immunoassays on-chip using the developed platform.
Miltenyi Biotec GmbH, Germany for 2 months;
Universitaet Bern, Switzerland for 3 months;
Universite du Luxembourg, Luxembourg for 2 months;
Fraunhofer Gesellschaft zur Foerderung der angewandten Forschung e.V., Germany for 2 months.
I started in 2011 with a Bachelor in Mechanical Engineering, specialising in robotics and automation, in Regensburg, Germany. Continuing with a Master in Medical Engineering, specialising further in automation and microfabrication, in München, Germany. Finishing with my Master Thesis on 'Integrated thin film resistive sensors for in situ temperature measurements in an acoustic trap' with Maria Tenje's EMBLA group in Uppsala, Sweden, leading well into this PhD project.