Uppsala University, Sweden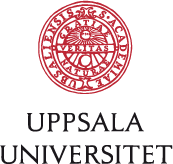 Uppsala University is a comprehensive research-intensive university with a strong international standing. Our mission is to pursue top-quality research and education and to interact constructively with society. Our most important assets are all the individuals whose curiosity and dedication make Uppsala University one of Sweden's most exciting workplaces. Uppsala University has 42,000 students, 7,000 employees and a turnover of SEK 6.7 billion.
The EMBLA group "Enabling Microtechnologies for Biomedical and Life science Applications" is led by Dr. Maria Tenje and comprises researchers with backgrounds in material science, nanotechnology, chemistry and biology. The research activities of EMBLA are focused on droplet based microfluidics and organs-on-chip. These projects have an interdisciplinary character and use microfabrication techniques combined with microfluidics to develop new platforms for visualisation and characterisation of cells to learn more about the human biology. As well as addressing fundamental research questions, the group develops microsystems that in the near future could find clinical and industrial applications. You can find more information on the EMBLA webpage.
Role in the project: Microfluidic methods for bead-based assays on-chip, Chair of the Recruitment Committee